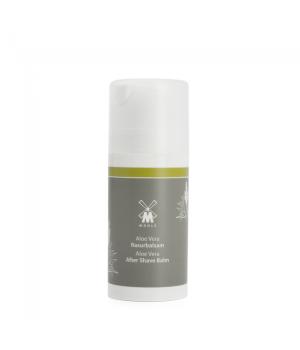 Mühle Aftershave balm - Aloe Vera 100ml
Aloe Vera - Soothing and moisturizing

An invigorating, fresh composition with oakmoss and mint fragrances: MÜHLE After Shave Lotion. Obtained from aloe plants in the coastal regions of Spain. Selected natural ingredients soothe and refresh the skin. Aloe Vera regenerates and moisturises. The lotion relieves any irritation and prevents dryness.
Country of origin: Germany