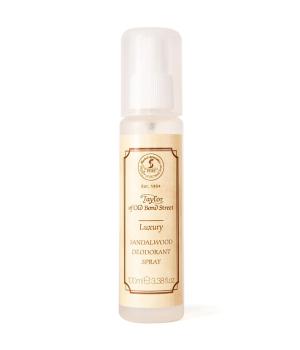 Taylor of Old Bond Street Deodorant Spray Sandalwood 100ml
A classic masculine fragranced deodorant spray, designed to help eliminate body odour during the course of the day. Aluminium free.
A classic fougère fragrance with top notes of geranium lavender rosemary and liquid amber supported by a heart of carnation fern and orange blossom resting on a sumptuous base of patchouli sandalwood vetivert powdery musk and rock rose.
Country of origin: Great Britain